About Us
Hyde Cooper Wells Accountants have been servicing the accounting, tax and financial planning needs of small and medium-size business owners for the last 15 years.
We are based in Cranbourne in the south eastern suburbs of Melbourne and our slogan of,'Build Your Business, Grow Your Wealth' best describes our service offering. We are not your average firm of accountants who just keep the financial score and we strive to deliver exceptional value and service.


We believe communication is a vital ingredient in any successful relationship which explains why we regularly visit clients at their place of work. This provides us with a better understanding of your business, your products and services, your finance requirements plus your staff and daily operations. Our quarterly 'Business Accelerator Magazine' newsletter is another way we regularly communicate with you and it is full of business development ideas and wealth creation strategies. We work closely with you, listen to your needs and goals and provide a service way beyond the traditional tax and compliance accounting firm. In fact, it is our services beyond compliance that distinguish us from other local accounting firms.

We want to help you grow your revenue, profits and business value plus create personal wealth using tax effective strategies like negative gearing and superannuation. Being a pro-active firm we have responded to the changing needs of our clients and over the years we have added a range of additional services. For example, we assist clients with their marketing and can provide you with advice on branding, websites, social media and the development of marketing collateral. We want to fast track your success and make sure you get a better return on your marketing dollars.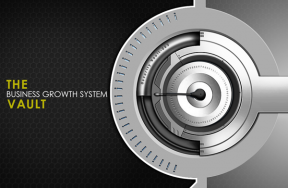 We recognise the fact that business owners want more sales, more customers and more profit. To help you, we give you access to one of the world's most successful marketing programs, the 'Business Growth System'. It is the ultimate step by step system for growing your business and contains more than 2500 pages of step by step instructions supported by videos, templates and examples. Access to this 'vault' of resources is FREE for clients of the firm. In addition, we also give you free access to the 'Grow Your Business in 5 Days' video training course that can help you shape your future marketing plans.

Our holistic approach to clients also extends to asset protection and where applicable, succession planning. We believe a combination of these skills and services distinguish us from most compliance based accounting practices in Melbourne and Cranbourne.

Over time we have built a reputation as specialists in the various building trades like plumbers and electricians plus we have developed expertise in certain industries including real estate agents, poultry and market gardeners, gyms, personal trainers, registered training organizations (RTO's) and the earth moving and excavation industry. In addition, we provide specialist advice to business start-ups and clients thinking of buying an investment property. When it comes to retirement planning we also provide expertise in SMSF advice and we view wealth creation as an integral part of the tax planning process.

One of our other initiatives is a mantra that 'Healthy Body + Healthy Mind = Healthy Advice'. Our office is involved in numerous charity events primarily involving fitness based activities and we believe that to give sharp advice we also need to be fit and healthy.

If you want to build your business and grow your wealth contact us today on (03) 5995 3466.
Hyde Cooper Wells - Accountants & Business Advisors