Practice News
Accountants having FUN!!
Who said that accountants are boring and don't know how to have fun? Well the team from HCWA, spent Sunday 24th November 2013 at the Flemington Racecourse participating in the 2013 Swisse Color Run Australia.
At HCWA not only do we know our stuff...we also know how to have fun.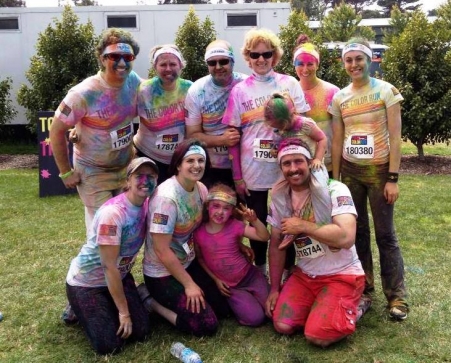 Great Cycle Challenge
What are you doing during the month of October?
October is the Great Cycle Challenge...where you get to ride your bike and raise funds for Kids with Cancer. It's free to join and what a great way to get fitter & healthier.
Our office has created a team. Why not join our team, or start your own team.
Also if you'd like to you can even sponsor our team!!
Cancer is a dreadful disease but even more heart breaking when a child is diagnosed.
Click on the link to support our team https://greatcyclechallenge.com.au/Donate/Team/123
Follow our progress during the month of October, and see how far we ride.
12 Week Challenge Winter 2013
Well, the finale has been and gone on our inter-office 12 week weight loss challenge and what a great effort by all the team. We set out mid-May with an objective to have a team bonding challenge which involved us attending fitness bootcamps once a week at the local gym, Bodyworks Fitness. The winner would be the person who achieved the highest percentage of weight loss based on their starting weight. Basically the biggest loser accounting style!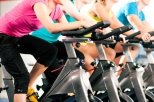 One of the main aims of the challenge was to get ourselves into a healthy, fit state of mind to tackle the gruelling tax season which ramps up every July through September for accountants. Great prizes were put on offer by Mal and we each worked hard to achieve fantastic weight loss results. Brad did his best to annoy the other staff members enticing the gym instructors Cam and Chris to smash us at bootcamps whenever possible. Not too sure that went down too well with everyone involved, but hey, it was for the greater cause!! Coming into work each Thursday morning after bootcamp had some sore bodies and stories which were great to share. To train without pain is to train without gain..
In terms of the results, congratulations to Matt Bilcliff, who won the challenge with an incredible 9.5% total body fat percentage loss in 12 weeks. He has transformed his body into a lean, mean machine and intends to keep it going. With summer beckoning, this augers well for a great summer for Matt. Well done to other team members Jayne, Naomi, Mal and Brad who each did a great job over the 12 weeks.
On a final note, our office is registering a netball team to start in October in the summer season and we will keep you updated as to our progress. Many of us have never played netball, or for those who have, not in a long time, so it will be interesting to see how we go. We all want to see Mal in goal defence bib! Another challenge will begin in October which again will be fitness orientated. Bring it on!